As with any home inspection, you should properly prepare.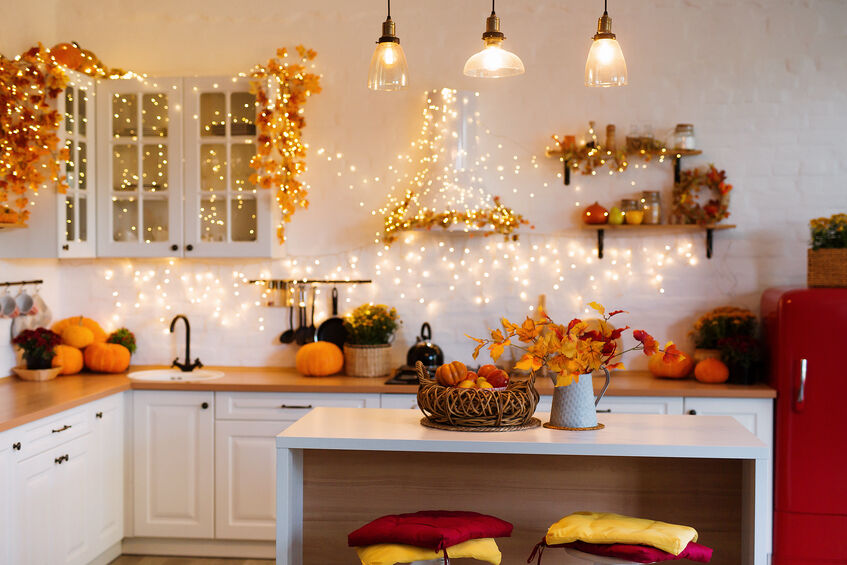 However, as the holiday season approaches, there are certain extra steps you should take to prepare, all while being able to maintain holiday décor and plans!
Below are three tips to help ensure your home inspection goes smoothly, even during the hectic holiday season!
Keep Things Organized
As always, keeping things organized and tidy makes not only home inspections easier, but everyday life!
To ensure a smooth inspection, make sure your home is tidy, organized, and clutter-free. This means making sure any baking supplies are put away, dishes are cleaned or in the dishwasher, and holiday crafts are cleaned up. Any large indoor decorations should be out of the way or stored until after the inspection.
Don't forget to place unused decorations back in their boxes and put them in a safe area!
Put Away Any Fragile Items
The holidays can be a time when people take out meaningful family items to display. While inspectors take precautions to not cause any damage, we cannot guarantee that nothing will happen, especially if the potential buyers are with us.
So, anything sentimental or fragile should be stored in a safe place until after the inspection!
Be Mindful
By "be mindful," we mean be mindful of where you put things. Don't cover your fuse box with an advent calendar, and don't stack decoration boxes in front of important areas.
If your home inspection falls near a holiday that many people gather in your home to celebrate, wait to set up any extra seating or tables until after the inspection.
Another thing to consider is that if you have a roof that is covered in holiday lights, it may be an issue when it comes time for the home inspection. Your best bet is to either have the inspection before you string up those lights, or, keep them to a minimum.
We see many home buyers looking to purchase in what is considered the holiday season- which is November-January. When it comes time to hire an inspector you trust with glowing reviews, look no further than Mountaineer Inspection Services.
For years, we have proudly provided the Bridgeport, WV area with all their comprehensive home inspection and inspection-related needs. From radon testing to mold testing, and even energy audits, we have you covered! To get started with your home inspection, call us at 304-709-3200.
For more tips, like what to look for when choosing a home inspector, or three tips from a home inspector, check out our blog!