Mold Testing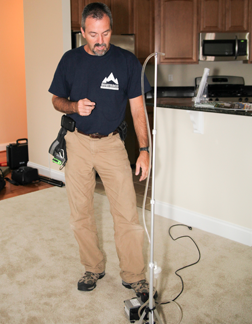 Mold is present in the outdoors and in every home as well. It can only grow if the right conditions exist. It needs the right temperature, enough moisture (humidity), and a food source for it to become a potential health threat. Potential health effects and symptoms associated with mold exposure include allergic reaction, asthma, and other respiratory complaints.Mountaineer Inspection Services offers
mold inspection
, testing, and assessment. A comprehensive mold inspection will include air samples, tapes, and swabs as necessary for a complete analysis.Call us today to schedule an inspection of your property.

Infrared Thermal Imaging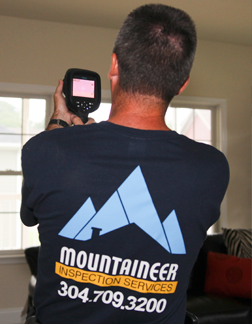 Mountaineer Inspection Services is certified in the use of a thermal imaging camera. We offer infrared thermal imaging services that can help detect some of the following problems:
Water leaks around windows and doors
Leaking roofs, skylights, roof vent piping, and roof vents
Improperly installed, settled, or insufficient insulation in ceilings and walls
Water intrusion through the houses exterior covering, whether the house has brick, stone, stucco, or siding
Plumbing leaks inside the house, including leaking pipes, improperly seated toilets, leaky shower pans, and bathtubs and water pipe condensation
Improperly insulated HVAC ducting that may not have been properly sealed, or that cause condensation dripping in attics and crawlspaces
Call us today for a scan of your home.

Radon Testing
You can't see radon. And you can't smell it or taste it. But it may be a problem in your home.The Surgeon General has warned that radon is the second leading cause of lung cancer in the United States. That's because when you breathe air containing radon, you can get lung cancer. Only smoking causes more lung cancer deaths. If you smoke and your home has high radon levels, your risk of lung cancer is especially high.Radon can be found all over the U.S. with West Virginia being no exception.Radon comes from the natural (radioactive) breakdown of uranium in soil, rock and water and gets into the air you breathe. Radon can be found all over the U.S. It can get into any type of building — homes, offices, and schools — and result in high indoor radon levels. But you and your family are most likely to get your greatest exposure at home, where you spend most of your time.Call us today to schedule a
radon testing
appointment for your home.